Experience the Ultra-Bio-Ozone® acrylic overflow spa from Altipure®.
Ready-to-install, with integrated, customizable technology, acrylic spas are designed for professional use.
> All our spas are equipped with the Ultra-Bio-Ozone® system.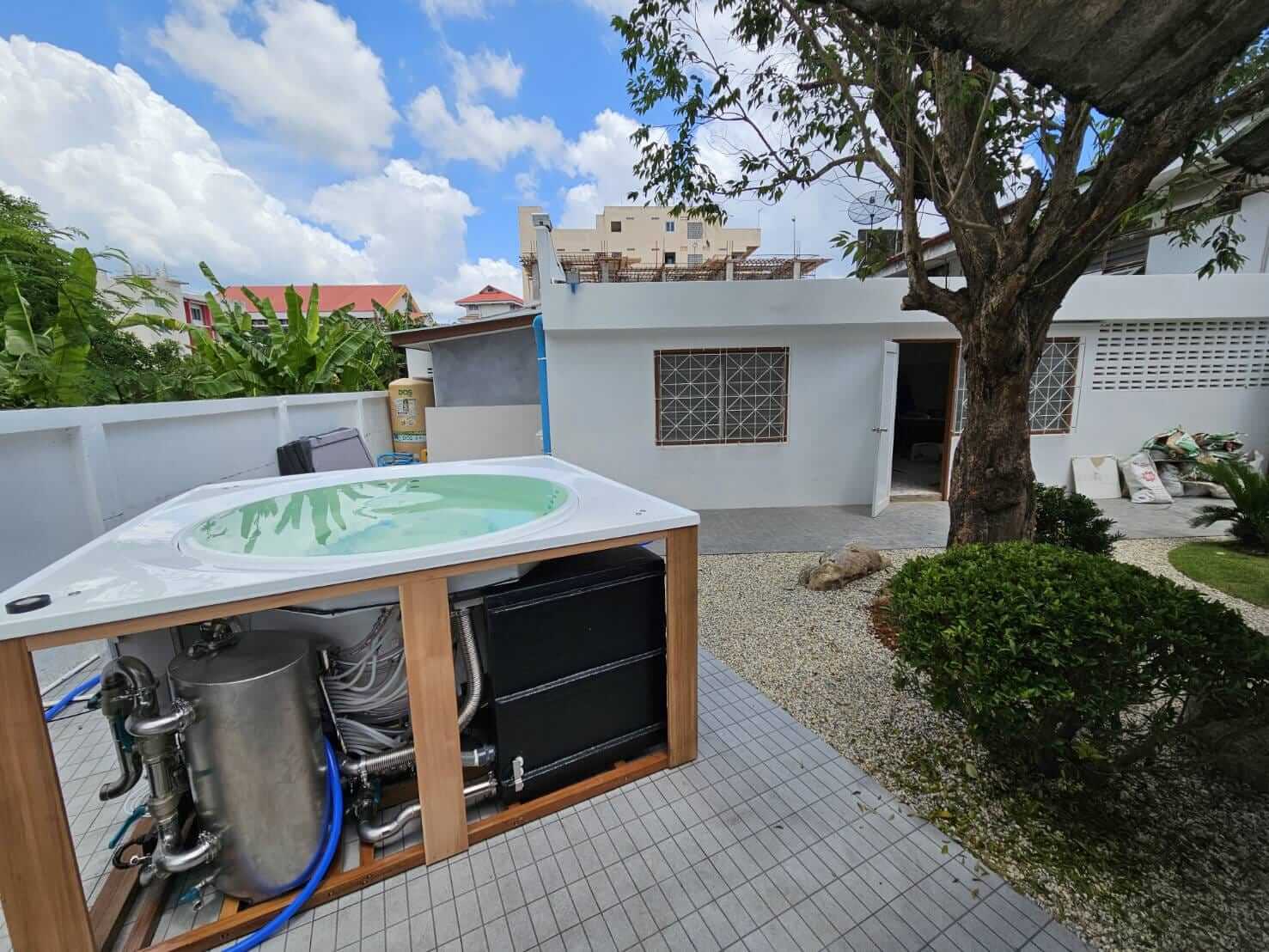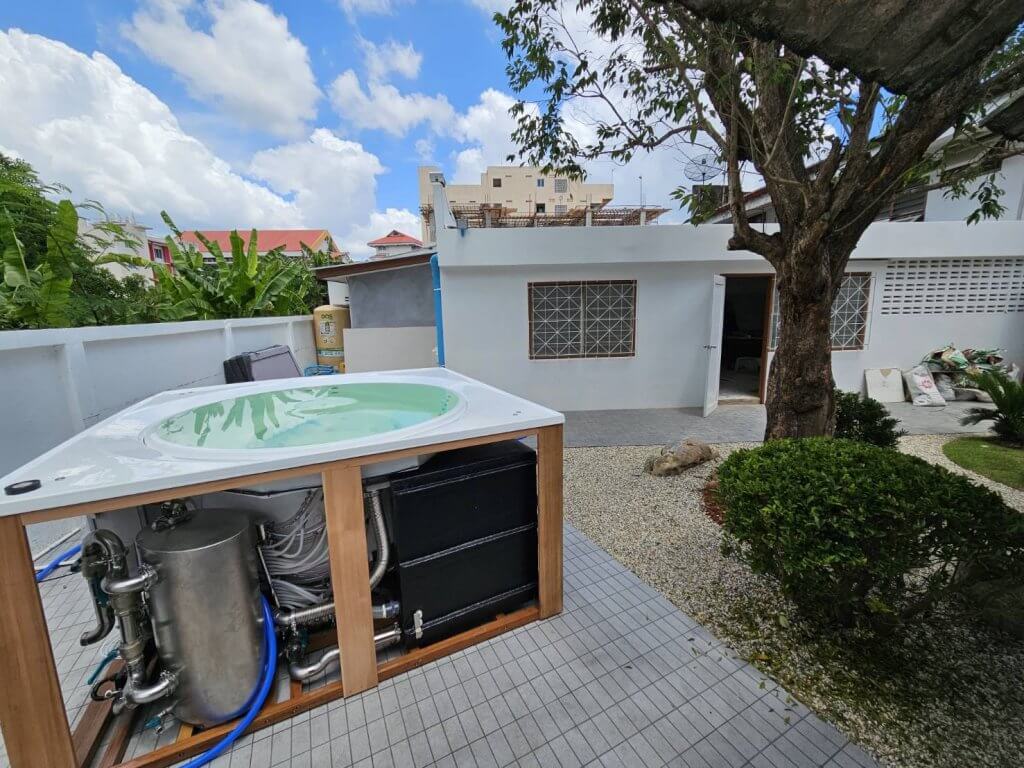 Intended for intensive public and professional use, the acrylic overflow spa is equipped with Ultra Bio Ozone® filtration and treatment technology®.
• An integrated system: includes all the components required for its operation (electrical box, filtration, pumps, bacteriological treatment, heating, heat pump, etc.).
• Thanks to its overflow, the water level remains the same whether one or more users in the bath.
• Comfortable sitting position, complete immersion in perfectly clear, clean water.
• Stainless steel massage nozzles that cannot be dismantled by users.
• 4 different massage positions: localized massage or a more soothing, relaxing massage.
• Surface impurities are drained by the overflow and a bottom nozzle, the water is then filtered to 1 micron.
• First acrylic overflow spa with bacteriological treatment to significantly reduce the use of chemicals Ultra-Bio-Ozone® (patent EP2785648).
• Customizable: choice of tank color and exterior cladding. Please contact us.